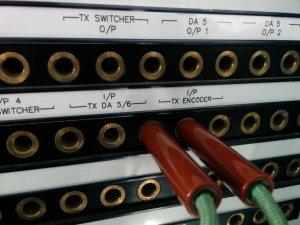 Obviously, no radio station would be able to survive without its shows and presenters and here is the place to find out all those details!
We bring you award winning shows from the UK, United States, Australia and New Zealand. To find out about the shows which are presented by our local volunteers, simply select their name from the main menu to read more about them.
Adam Lewis – Playing the best hits from the last four decades, Adam brings some of the best music of all times mixed in with some strange facts from around the world in his own inimitable style.
Bob Blues – If you like Blues, this is the show for you. Well known Blues fanatic, Bob is known for comparing the annual Ealing Blues Festival and we are proud to have him host our weekly show playing some of the best Blues of all time.
Celt In A Twist – Produced by Cal Koat and Hosted by award winding Patricia Fraser, Celt In A Twist is a contemporary Celtic radio show playing music from Celtpunk to Acid Croft and New Traditionalist to Celtronica. It's one hour of cutting edge Celtic culled from the charts at WorldBeatCanada from radio station CJVB in Vancouver, featuring the latest sounds and interviews with today's freshest Celts. More music, less malarkey!
Cheeze Pleeze – Since 2002 radio fans around the world have been tuning in with delight and disgust to Cheeze Pleeze, hosted by Snarfdude and by first Moondog, and currently, Daffodil. Each week the duo drops an irreverent mix of alternative cuts, celebrity oddities, novelty tunes and remakes sure to shock, awe, entertain and even baffle listeners. Plus, the show is also broadcast live from an RV in Canada.
Chris Country – If you like Country music, this is the show for you! Presented by Chris Stevens, Chris Country plays all the country hits from the past four decades. Chris has been presenting radio shows for almost 20 years, but it wasn't until his job took him to Texas for five years that he discovered country music and before long he was hooked. Join him every week on a journey to Nashville, Tennessee and enjoy music from all of your Country music favourites.
Cliff Green – If you like music from 1960's, join Cliff Green as he plays you some of the well known hits the decade produced, including a few rarities too!
Cool Nights – Steve Hart presents this weekly syndicated jazz show which launched in 2015 and is now broadcast by almost sixty radio stations worldwide. The shows plays relaxing smooth jazz classics from yesterday and today.
Deep 3's – This weekly show brings you eclectic instrumental soundscapes that fuse jazz, electronica, soundtracks, modern classical, experimental music, and more into extended mixes.
Dr. Ducks Guitar Prescription – This show is a one-hour celebration of guitar players and guitar music playing the most incredibly awesome guitar music in the world with commentary, quotes, historical perspective and trivia on the evolution of guitar playing. The concept of Dr. Ducks Guitar Prescription is to give you a full dose of the best guitar players and their music – you can feel it all over and know that you are a part of something special listening to Dr. Ducks Guitar Prescription!
eTown – From American Public Radio, this show features live musical performances and interviews with musicians, authors, and other public figures recorded in front of a live audience at the eTown Hall, a solar-powered theatre in Boulder, Colorado, USA.
Jazz From The Left – Hosted by award winning radio veteran Raoul van Hall, this program celebrates America's unique cultural export, jazz. Focusing on the cool and West Coast jazz sounds, the mix is not too heavy and not too light. It's just right for cooling out on an evening with some great jazz.
Jazz Odyssey – From Wisconsin Public Radio, USA, this show takes you on a voyage through the current transitions and styles of jazz. Host Chris Kuborn introduces you to new styles and artists that you may not have been previously known about.
Mark & Moore in the Morning – This show is broadcast on radio stations across the London Borough of Hillingdon. Mark Grantham and Colin Moore play you some of the best hits of all time, mixed in with regular features such as the daily survey, competitions as well as the latest entertainment and sports news. It's also the show to find out what's happening in your local area!
Nothing But The 90's – This show does what it says on the tin! Join Mike Brown on his mission to prove that the decade wasn't just about Britpop. In fact, this is the original retro radio show keeping Indie, Dance, Rock and Pop of the decade alive!
Radio Dan Show – Join Dan Delgado as he goes over the movie and television news of the week with featured segments such as the box office report and the latest DVD releases.
Sea Change Radio – From American Public Radio, this weekly show is an environmental interview program featuring guests whose work is advancing the environmental and sustainability movement. The show has featured technology innovators, grassroots activists, public policy advocates, and pioneers in corporate social responsibility. If you care about the planet, this is the show for you!
Sky Silverstone – Join Sky as she hosts her weekly love music show with some of the best smoochy songs of all time mixed in with fun banter and weird news stories from across the world.
Sonic Café – Broadcast from Toledo, Oregon, USA, this show features an intelligent, eclectic mix of music, sounds and comedy covering over eight decades of recorded music, playing songs from over one hundred different musical genres!
The A to Z of Pop – Focusing on a specific letter of the alphabet, the A to Z of Pop plays titles or artists that begin with that letter. A simple idea which works extremely well and plays some great music from the 1950's to our present day.
The Classical Hour – Simply, one-hour of back to back classical songs to wind down at the end of a busy day.
The Great Music Club – From standards to pop hits, from country crossovers to light rock this weekly show hosted by award winning presenter, Mike Shannon, plays it all.
UpFront Soul – If you like your soul…. get it UpFront! Producer and host Sanguine Fromage, serves up a weekly blend of funk, soul, and jazz, plus sprinklings of RnB, gospel, and hip-hop. UpFront Soul showcases obscure artists and back-catalogue offerings from more familiar names. You'll find West African funk, funk-enriched jazz, deep soul, and only the best modern music.
Urban Meltdown – From the Australian Community Radio Network, this is a weekly show with a difference, featuring the most upfront and independent RnB, Soul and Urban music.
Wandering Minstrels – Presented by award winning host Jared Ingersol this show spotlights a wide variety of folk music, from the traditional, to the contemporary, to the cutting edge and all its offshoots and branches — music from all around the world.
Sunday
12:00 am - 9:59 am: Non-Stop Music
10:00 am - 10:59 am: Radio Dan Show
11:00 am - 11:59 am: Dr. Ducks Guitar Prescription
12:00 pm - 1:59 pm: Bob Blues
2:00 pm - 3:59 pm: UpFront Soul
4:00 pm - 4:29 pm: Sea Change Radio
4:30 pm - 4:59 pm: Cheeze Pleeze
5:00 pm - 5:59 pm: Sonic Café
6:00 pm - 6:59 pm: eTown
7:00 pm - 7:59 pm: Wandering Minstrels
8:00 pm - 9:59 pm: The Great Music Club
10:00 pm - 11:59 pm: Jazz Odyssey
Monday
12:00 am - 9:59 am: Non-Stop Music
10:00 am - 12:59 pm: Mark & Moore
1:00 pm - 5:59 pm: Non-Stop Music
6:00 pm - 7:59 pm: UpFront Soul
8:00 pm - 9:59 pm: Nothing But The 90's
10:00 pm - 10:59 pm: Cool Nights
11:00 pm - 11:59 pm: The Classical Hour
Tuesday
12:00 am - 9:59 am: Non-Stop Music
10:00 am - 12:59 pm: Mark & Moore
1:00 pm - 5:59 pm: Non-Stop Music
6:00 pm - 8:59 pm: Chris Country
9:00 pm - 9:59 pm: Celt In A Twist
10:00 pm - 11:59 pm: Jazz From The Left
Wednesday
12:00 am - 9:59 am: Non-Stop Music
10:00 am - 12:59 pm: Mark & Moore
1:00 pm - 5:59 pm: Non-Stop Music
6:00 pm - 7:59 pm: Bob Blues
8:00 pm - 9:59 pm: Urban Meltdown
10:00 pm - 11:59 pm: Deep 3's
Thursday
12:00 am - 9:59 am: Non-Stop Music
10:00 am - 12:59 pm: Mark & Moore
1:00 pm - 2:59 pm: Sky Silverstone
3:00 pm - 5:59 pm: Non-Stop Music
6:00 pm - 6:59 pm: eTown
7:00 pm - 7:29 pm: Sea Change Radio
7:30 pm - 7:59 pm: Cheeze Pleeze
8:00 pm - 8:59 pm: Celt In A Twist
9:00 pm - 9:59 pm: Wandering Minstrels
10:00 pm - 11:59 pm: Jazz From The Left
Friday
12:00 am - 9:59 am: Non-Stop Music
10:00 am - 12:59 pm: Mark & Moore
1:00 pm - 5:59 pm: Non-Stop Music
6:00 pm - 6:59 pm: Sonic Café
7:00 pm - 7:59 pm: The A to Z of Pop
8:00 pm - 9:59 pm: Cliff Green
10:00 pm - 10:59 pm: Cool Nights
11:00 pm - 11:59 pm: The Classical Hour
Saturday
12:00 am - 9:59 am: Non-Stop Music
10:00 am - 11:59 am: Urban Meltdown
12:00 pm - 2:59 pm: Chris Country
3:00 pm - 4:59 pm: Adam Lewis
5:00 pm - 6:59 pm: The Great Music Club
7:00 pm - 8:59 pm: Nothing But The 90's
9:00 pm - 9:59 pm: Dr. Ducks Guitar Prescription
10:00 pm - 11:59 pm: Deep 3's