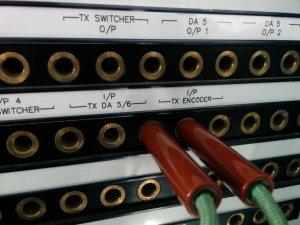 Obviously, no radio station would be able to survive without its presenters and here is the place to find out all about them!
All our presenters are volunteers who have, over the years, learnt the ropes in presenting techniques as well as completing our in-house training modules on how to operate all of the studio equipment. Some of our members have even ended up chasing their dreams and working professionally in broadcasting.
Why not join them and volunteer? For further details, select click here.
Sunday
12:00 am - 11:59 am: Non Stop Music
12:00 pm - 1:59 pm: Bob Blues
2:00 pm - 3:59 pm: Nothing But The 90's
4:00 pm - 11:59 pm: Non Stop Music
Monday
12:00 am - 11:59 am: Non Stop Music
12:00 pm - 12:59 pm: Adam Lewis
1:00 pm - 11:59 pm: Non Stop Music
Tuesday
12:00 am - 11:59 am: Non Stop Music
12:00 pm - 12:59 pm: Adam Lewis
1:00 pm - 5:59 pm: Non Stop Music
6:00 pm - 7:59 pm: Nothing But The 90's
8:00 pm - 11:59 pm: Non Stop Music
Wednesday
12:00 am - 11:59 am: Non Stop Music
12:00 pm - 12:59 pm: Adam Lewis
1:00 pm - 5:59 pm: Non Stop Music
6:00 pm - 7:59 pm: Bob Blues
8:00 pm - 11:59 pm: Non Stop Music
Thursday
12:00 am - 11:59 am: Non Stop Music
12:00 pm - 12:59 pm: Adam Lewis
1:00 pm - 2:59 pm: Sky Silverstone
3:00 pm - 5:59 pm: Non Stop Music
6:00 pm - 8:59 pm: Chris Country
9:00 pm - 11:59 pm: Non Stop Music
Friday
12:00 am - 11:59 am: Non Stop Music
12:00 pm - 12:59 pm: Adam Lewis
1:00 pm - 11:59 pm: Non Stop Music
Saturday
12:00 am - 11:59 am: Non Stop Music
12:00 pm - 2:59 pm: Chris Country
3:00 pm - 11:59 pm: Non Stop Music